By Mukavi Emmanuel,                                                                                                                                                                                                                              Bungoma county swore in the new County Attorney Cyril Simiyu Wayong'o according to the Senate County Attorney Bill in august 2020.
The event was led by Bungoma County Governor Wycliffe Wafula Wangamati, Chief Magistrate John King'ori assisted by madam Annet Bumalasi, County speaker Emmanuel Situma, MCAs, and other County officials.
The solicitor was serving as a legal advisor for several years in the Legal fraternity and was appointed to serve in a contract term of six years.
This comes after the passage of the County attorney Bill in the senate-house in august 2020.
The county attorney vowed to serve the people of Bungoma county and assured that he will serve without fear or favor to ensure Justice gets at the foot of its basis as per the constitution.
In addition, Bungoma Governor Wycliffe Wangamati congratulated Mr. Wayong'o for being the first County attorney of Bungoma county during his reign.
Wangamati assured the solicitor that he will work to ensure the County attorney gets the maximum; time to deliver his duties to the people of Bungoma.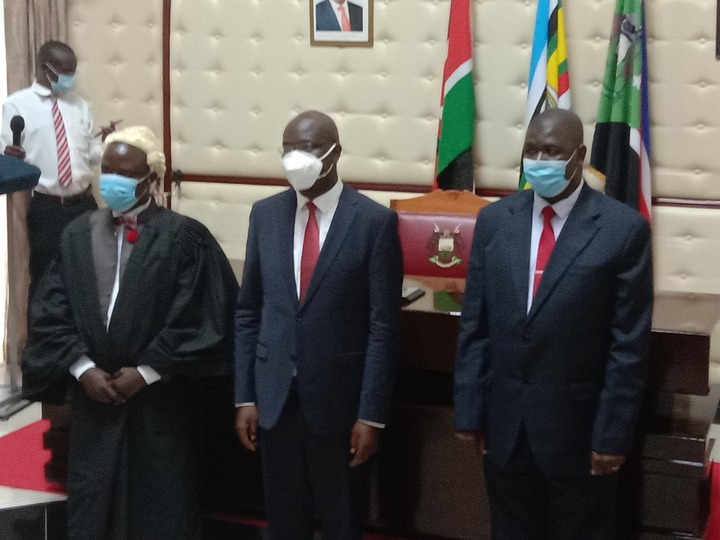 From right County attorney Cyril Wayong'o, Governor Wycliffe Wangamati, and Bungoma county speaker Emmanuel Situma pause for a photo.